Categories
Recent Posts
Popular
Most Popular
How to Address Career Gaps in Interviews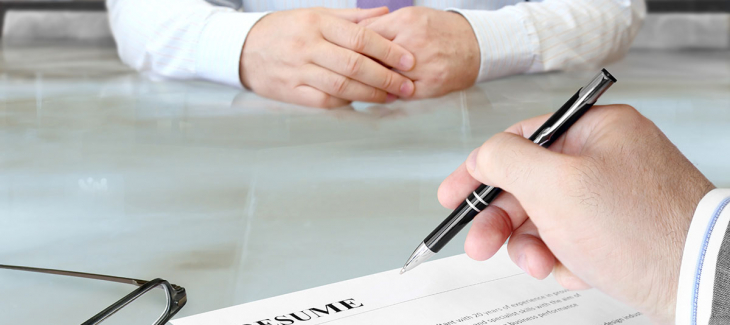 As a career coach, I often receive the following questions regarding career gaps from my clients: will this hinder their chances of employment? Will the employer wonder why there is a small or significant gap in actively being employed? Additionally, bringing up this topic may be uncomfortable for the candidate, so consider asking this question later in the interview after they have had some time to settle in and get to know you better. As an employer or a recruiter, here's how to address career gaps in interviews.
When bringing up this topic, it is important to notice the candidate's verbal and nonverbal communication during this time. Did the candidate anticipate questions about noticeable career gaps? Was the response clearly stated and straightforward? Did the candidate's body language appear to be portraying open and honest communication? If this conversation is telephonic, did the candidate hesitate to provide an answer? Was the intonation of their voice different during this discussion? Jot down notes after this question about your overall assessment of answer content as well as the candidate's communication skills.
Addressing career gaps during the interview can be informative and insightful as you make hiring decisions. You can address career gaps in interviews by allowing the employee to feel comfortable and be open about discussing their unemployment time. What did the candidate do during their time in unemployment? Was the candidate volunteering? Was the separation voluntary? What did they learn during their time being unemployed? Valuable professional and personal skills may have been developed during this time frame.
What was the cause of the gap in employment? As mentioned in this HuffPost blog, candidates may have many reasons for unemployment including family situations, personal/health situations, external factors such as changes in organizational structure or downsizing, location changes due to spouse/partner relocation, reassessing financial or life situation, among others. Having such discussions can bring to light the real reasons behind employment gaps and candidates should be prepared to discuss this openly. At the end of the conversation, it should be clear if the candidate's career gap will impact potential job performance.
Additionally, was the gap caused by a voluntary separation? Of course, some information about a person's unemployment may be gathered from references, but ultimately you want to hear an honest story from the perspective of the candidate. The integrity that a candidate displays during this discussion can be helpful in determining whether they are a good fit for your team and your organization. It is important to consider the situation and discussion from the candidate's perspective during this tough conversation.