7 Pharmacy Résumé Mistakes That Can Immediately Disqualify You In a Job Search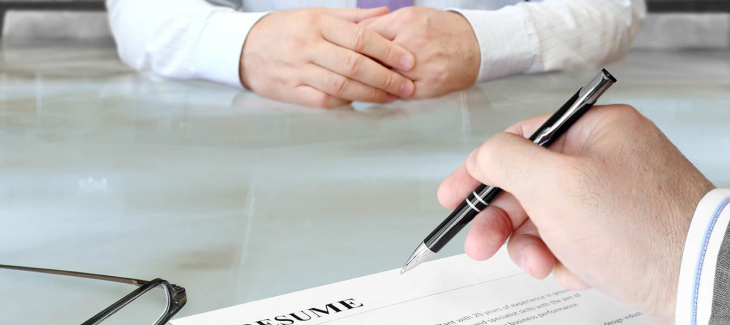 It's discouraging to discover that you weren't selected for a position.  
It's even more discouraging to discover that you were never seriously considered because your résumé had flaws; avoidable flaws.  
If it's true that one vacant pharmacy positions can draw hundreds of applications, you must give yourself a fighting chance to be considered. Do that by avoiding the following 7 pharmacy résumé mistakes.  
You fail to match your skills to the job description requirements.
Hiring managers include specific responsibilities in the job listing for a reason: they need the new hire to be adept at certain skills and roles. If you aren't able to demonstrate relevant experience in your résumé, you'll never be invited to interview.  
Identify the requirements you're able to address and write strong bullets that highlight your accomplishments in the appropriate areas.  
If your career direction hasn't provided the necessary skill set for follow-on positions, consider volunteering for roles and responsibilities that will broaden your experience.  
You write a drab professional summary. 
Your summary statement should explain to the hiring manager what you bring to the table for that employer.  
For pharmacists with years of experience working in one kind of setting, the summary statement should highlight the career "theme." Pharmacists with multiple experiences in a variety of settings should use the summary statement to unify the experiences and create a cohesive résumé. 
Avoid telling the hiring manager what you're excited about or what you hope to accomplish. Think of it as an elevator pitch that explains who you are. 
Explain how you can help the company. 
You use the same résumé for multiple positions.
No two positions are exactly the same.  If you submit the same résumé for different positions, you'll likely be dismissed.  
Most hiring managers handle enough résumés that they can quickly identify a generic one. Given that each job has specific requirements, hiring managers will expect your résumé to address the responsibilities of the job you're applying for. 
Instead of generating a one-size-fits-all résumé for multiple positions, tailor each document to the job you're pursuing.  
As a side note, be aware of the names you give to saved versions of your résumé. Don't accidentally divulge too much information by using a name such as "janedoeretail." Simply save the file as your name.   
You highlight duties rather than accomplishments. 
Employers care about your experience, but they care more about your achievements.  
If, for example, you "updated pharmacy department files," they'd prefer to know that you "Reorganized 10 years worth of pharmacy files using a structure that improved accessibility for department members." 
When you highlight those duties, ensure that you stick to past tense, and never refer to yourself. It's understood that the résumé is about you.  
Your résumé lacks action verbs.
Active verbs energize your bullets. They provide impact and clearly explain your past experience.  
When you begin each bullet with an action verb, you make your résumé easy to skim. Hiring managers often skim your action verbs immediately after reading your name. 
Action verbs help them envision you in the role you're describing. If you "assembled," "revised," or "overhauled," they'll envision you doing those things. It's much harder to envision being "responsible for" something. 
Our list of 248 Words That Immediately Enhance Your Pharmacy Résumé will help you identify the best verbs for your bullets.  
Your résumé includes typos and grammatical errors. 
 A 2013 CareerBuilder survey found that 58% of employers identified résumé typos or errors as the reason candidates were dismissed.  
Fair or not, employers assume that sloppy résumés indicate a sloppy work ethic.  
Because the errors often include misused words such as your/you're or lose/loose, spellcheck alone may not catch them.  
Enlist a second set of eyes to review your résumé before submitting it. Consider a trusted mentor or a colleague.  
Your email address sounds unprofessional. 
If your email address is something personal other than your name, ("crazycatlady" or something equally amateurish), do not include it on your résumé. 
Invest a few minutes to set up a new email account using your name only. 
Similarly, if your email account uses a signature block that could be off-putting, such as kittens or a Bible verse, remove it.  
Don't risk being dismissed because your email account included distracting content. Remove the possibility. 
Avoid these pharmacy résumé mistakes. 
The good news about these pharmacy résumé mistakes is that they're avoidable.  
By crafting the best possible résumé for each individual job opening, you'll distinguish yourself from the candidates who don't make the same effort.  
You'll empower hiring managers to spend their 6-seconds-per-résumé actually reviewing your work history instead of noting your shortcomings.  
Most importantly, you'll improve your odds of scoring an interview, where hiring managers can really get to know you.  
The competition is fierce and the field is broad. Give yourself every advantage when you apply for your next pharmacy job.