Success stories from our candidates, employers and recruiters
Your satisfaction is our top priority
Melissa did a terrific job. Extremely professional. She did everything in a structured manner with meeting all the deadlines. Everything turned out to be superb and I am 100% satisfied with her work.
Mohammed Syed
The fact that you help source is definitely unique to your platform, and we appreciated all the help with additional sourcing.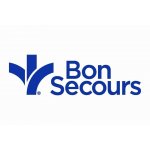 Kate Wahl
I'm writing on behalf of Alpha Medical Group to congratulate you for building a successful website. We have found your site to be extremely positive, helpful and an effective resource for recruiting candidates.
Jim Hock
Alpha Medical Group
We were having a difficult time filling one of our positions with a deadline to hire approaching. After trying other resources with no luck, we turned to PharmacistJobCafe.com and found several qualified individuals, and immediately hired the perfect candidate for the job.
Minerva King
Florida Community Alliance
We have been working with the MedJobCafe.com websites for over 5 years. I have found them to be extremely reliable and we have always yielded a return on our investment. Over the last 5 years they have continued to update their websites and have made their platforms easy to navigate. More importantly they have been great at attracting the right talent for Ironside Human Resources to target. I would highly recommend any of the MedJobCafe.com websites to any recruiter looking for top talent in healthcare.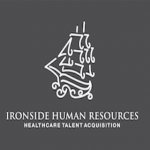 Doug C.
Dear PharmacistJobCafe.com, Thank you for your help in finding a job. I've had tremendous success in response to the cv you submitted for me. Thank you again. You have been more helpful than the other web sites I've tried.
Margarita Martinez, M.D.
To whom it may concern, California Physician Opportunities has had PharmacistJobCafe.com as one of our resources since the inception of our firm. PharmacistJobCafe.com is by far the leading sources of leads. The physician and midlevels are not only volumes but of good quality. PharmacistJobCafe.com reaches across the internet with our job orders to reach the maximum audience. I recommend PharmacistJobCafe.com to any and all within the Physician Recruiting field.
David Steward
California Physician Opportunities
I would recommend your site to others. Thank you.
David M Hardin
MD FACS
I have been a highly satisfied member of DocCafe as a recruiter for nine months. As I have recently been asked to fill 7 Nurse Practitioner slots, I upgraded last night to NursingJobCafe as well, and posted my first listing after dinner. By 11 O'clock this morning I got a call from a strong candidate who lives 20 minutes from one of the clinics and we are setting up an interview for next week. Viva NursingJobCafe.Com
Pete Steinau
Peter Steinau & Associates
I am very pleased with your site! I have had a couple people respond and one hired already in just a few short days… WOW!
Melinda Peters
Wapiti Medical Group
Thank you so much for getting all our recruiters loaded into your system. I really appreciate how quickly you took care of this. I've never worked with a website that has been as helpful, accommodating, and fast as PharmacistJobCafe.com. It.s been a real pleasure. Have a great day and thank you again.
Lori Blaine
Linde Healthcare
I would like to commend PharmacistJobCafe.com and tech/service. Communication was superb and lightening fast. Service was over-and-above in helping our firm solve a particularly difficult issue. Thank you!
Jamie Grant
Health Search New England
Dear PharmacistJobCafe.com, I have thought about changing practice locations for over a year. I fished around with some other services and never had any opportunity presented to me that I found interesting. I listed my CV on your website and immediately had numerous responses from knowledgeable recruiters. Thanks to your service a recruiter matched me to my dream job only a few weeks after posting my CV. Your service is highly recommended!
Ronald D. Edwards M.D.
Thank you for your email. Everything is going well with the web site so far. One thing that always crosses my mind when we subscribe to new web sites is whether or not there will be a large number of duplicate physicians which we had come across on other web sites or duplicates which exist in our database, but so far there have not been many duplicate physicians at all. I would say 80% of the physicians I have called through on PharmacistJobCafe.com are not duplicates, so that is very good. We had tried a couple other sites in the past, and were really only getting 20% new physicians due to duplicates from other sites, which makes that site ineffective, but that is not the case with PharmacistJobCafe.com. Everything is going well and the site is easy to navigate and search through.
Colt Bewley
ARTHUR/MARSHALL
We searched and searched in a virtual space crowded with job boards and so called .niche. sites for a place where the docs go and finally found it at PharmacistJobCafe.com! We have posted on many different sites with no results and today utilizing PharmacistJobCafe.com we have had 4 responses to our inquiry within 3 hours. This site has promise! And less expensive too!!!! Outstanding!
Marsha Mitchell
TeamStaff GS, Inc.
I didn't find my current job through your site but I did get a few nice interviews based on my info from the site. I think the site is great and would use it again if I happen to change jobs. Thanks!
Cindy Feltner, MD
You guys have provided me with solid, legitimate leads more consistently than any other job board yet! Keep up the great work!
Matt Benedict
Jackson & Coker
PharmacistJobCafe.com provided us with physician candidate generation for our current clients resulting in a placement within the first two months of registering with their service.
Michael Dahlke
Physician Select
Site is great, after the month is up I will sign for the year.
Brian Torchin
Healthcare Recruitment Counselors LLC
I found a job! Thanks to docCafe, a recruiter, who actually read my background, put me in touch with a client looking for someone with my qualification s. Given that I work in a very small health care niche the chances of my finding this employer on my own would be slim. Thanks for your help.
Susan Pearson
THE #1 RATED JOB BOARD FOR chief pharmacists, clinical and retail pharmacists, clinical coordinators, pharmaceutical chemists, pharmaceutical sales reps, and pharmacy administrators
We're proud of the support and service that we provide to every one of our customers.
We ensure that you recieve the quality service that you deserve, whether you are:
A chief pharmacist, clinical or retail pharmacist, clinical coordinator, pharmaceutical chemist, pharmaceutical sales rep or pharmacy administrator looking for your next great opportunity
A small employer looking to fill a single position
A large recruiting firm with thousands of job openings