Will Pharmacy Survive the 4th Industrial Revolution?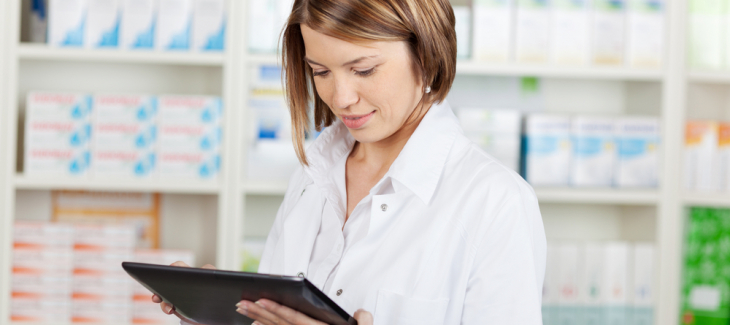 Professor Klaus Schwab, Founder and Executive Chairman of the World Economic Forum, discusses the impact that technology will have on government entities, corporations, society, and humans in his book The Fourth Industrial Revolution.  The "Fourth Industrial Revolution" has been described as one that integrates the "Internet of Things" and the "Internet of Systems" into both our work and home lives. As a profession, pharmacy should be prepared to capitalize on industrial changes so as to not perish in the rapid changes that are transforming all businesses including healthcare.
Imagine your future workplace is one where humans and artificial intelligence machines work side-by-side. In the not too distant future, this dream will become a reality. What are some considerations/outlook for our profession?
Some of the potential benefits anticipated include:
Improvements in access to technological advances globally. Individuals in developing countries will be brought onto the grid to improve connectivity and accessibility to resources. Our organizations should consider how this improvement in connectivity can increase standardization and allow for sharing of best practices. Additionally, there is a need to invest in the workforce who will care for the populations who have improved access to healthcare via technology.
Artificial intelligence (AI) improves efficiency and productivity. Working next to artificial intelligence will become a norm that organizations should consider preparing their workforce for. It is not a matter of if, but when, humans will need to work with machines to up-level their work. What if your team had access to a drug information AI machine that can recommend the best evidence-based therapy given your patient demographics in less than a millisecond? What about a smart, emotion-sensitive machine present in the staff meeting that can sense when emotions are running high and provide real-time feedback to the pharmacy manager to change their tone of voice? Many applications of AI can be imagined that would fundamentally change our workplaces.
Improvements in disaster planning. The ability to communicate and inter-system operability will allow for rapid, large scale communication and deployment of resources to those areas of the world which need it most. Pharmacy organizations that are involved in disaster response can deploy their efforts in a purposeful and effective manner.
However, some of the challenges include:
Potential segregation of the job market and increasing financial inequality. Employees may not be prepared to work side-by-side with AI and others will not have developed their skills to a level which allows them to participate actively in this new technological era. Colleges and schools of pharmacy may consider incorporating such training into academic or experiential curricula, and associations may consider creating professional development programs for pharmacists in practice related to AI integration.
Some jobs will become obsolete due to automation. This report from MIT Sloan includes an ominous chart which places pharmacists at risk for displacement given an unaltered course of action. While the role of the pharmacist examined in this article refers to traditional dispensing responsibilities, the authors reason that filling prescriptions will be "fulfilled by automated processes" such as online/mail ordering and fulfillment.
Protecting data via cyber security will be challenging. Given access to both business and personal data, organizations will be challenged to keep data safe and secure to protect both the company and its' employees. With increasing integration of health information via wearable technologies and improved business interconnectivity, organizations will need to invest in cyber insurance to minimize risk and protect valuable information.
This is certainly not an all-inclusive list of changes that will arise due to the 4th Industrial Revolution. What discussions around this next era of business are happening within your organization? How will the profession of pharmacy prepare for such radical change?