Categories
Recent Posts
Popular
Most Popular
How to Deal with Burnout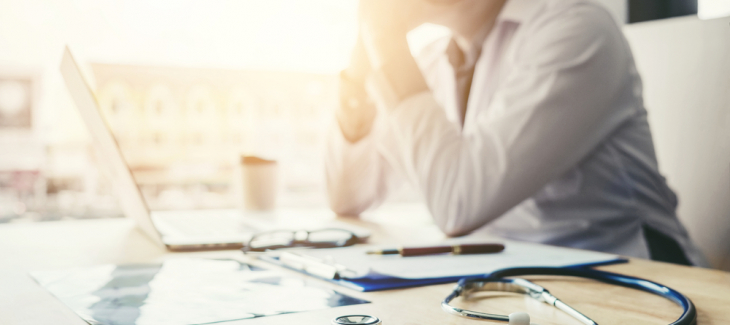 At some point, we have all heard the saying "You can't pour from an empty cup." Many clinicians enter the field of healthcare for the sole purpose of serving others. However, constantly giving of oneself without taking time to recharge can lead to negative consequences such as burnout. Heavy workload or lack of clarity/purpose around one's work could also contribute to feelings of burnout.
The National Academy of Medicine announced a campaign in 2017 that focused on Clinician Well-Being and Resilience that aimed to focus on raising awareness around clinician anxiety, stress, burnout, and suicide, gain clarity on challenges related to clinician well-being, and advance evidence-based solutions around caring for clinicians. Several organizations have signed on to support the campaign, create tools and resources for organizations to address this important issue, and bring a stronger sense of awareness as to why burnout matters to both healthcare providers and the patients they care for.
So, what are some things that contribute to burnout? This Mayo Clinic article highlights many contributing factors and possible solutions, including:
| | |
| --- | --- |
| Burnout Factor | Possible Solution |
| Lack of control over job responsibilities or unclear job responsibilities/expectations | Discuss concerns with your supervisor/manager to determine if circumstances could be changed or if expectations are unclear |
| Lack of a functional team or poor work dynamics | Seek out team-building activities at work or organize social events outside of work to develop team relationships; if work dynamics are significant, seek out human resources support |
| Monotony or constant chaos | Practice self-reflection to identify what type of work you would find most meaningful and recognize accomplishments; discuss concerns with your supervisor/manager |
| Lack of a support system | Seek out support within your work team or your personal life; Seek out employee assistance program services |
| Work-life imbalance | Practice self-care, including relaxation, meditation, mindfulness, exercise, getting adequate amounts of sleep; determine personal boundaries for work; take advantage of employee wellness programs if they are offered |
Could you recognize burnout in others? While stress is normal in the day to day work place – it is transient, and individuals will typically bounce back from behavioral changes that could result from stress. Burnout, on the other hand, leads to negatively trending changes in attitude or level of energy that someone is bringing into the workplace. Clinicians who are burned out may exhibit the signs of depersonalization (feeling detached from oneself), emotional exhaustion, sarcasm, self-doubt and blaming.
If you are thinking about searching for a standardized way to assess burnout within your organization, the National Academy of Medicine's website has referenced many of the available tools for reference. The gold standard for determining burnout is the Maslach Burnout Inventory tool which is commonly use in research; two items from this tool have a strong correlation with burnout including "I feel burned out from my work" and "I have become more callous toward people since I took this job".
Recognizing and addressing burnout has come to the forefront of healthcare as an urgent and important issue to address. What strategies/programs does your organization have in place to combat this challenge?