Categories
Recent Posts
Popular
Most Popular
Notable Notches New $100M Round To Help Eliminate Administrative Headaches In Health Care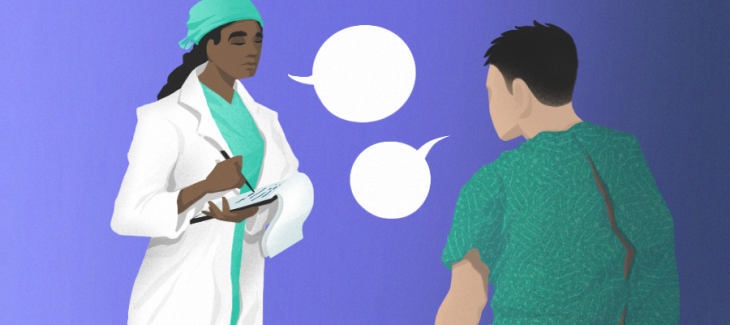 AI-powered health startup Notable closed a $100 million Series B to help health care systems reduce the time and cost of lengthy administrative processes.

The new round values the company at $600 million, said Pranay Kapadia, co-founder and CEO of the San Mateo, California-based company. The round was led by ICONIQ Growth and included participation from Greylock, Oak HC/FT and F-Prime.
Founded in 2017, Notable has now raised nearly $127 million.
Notable's platform attempts to eliminate much of the repetitive, manual administrative work that accounts for over $1 trillion in costs per year, Kapadia said. Using AI, Notable's platform helps automate workflows in healthcare—performing millions of tasks every week on behalf of clinicians and staff while also eliminating more than 700 hours of administrative work per clinician per year.
"The administration costs associated with health care are just growing so fast," said Kapadia, who estimates 25 to 30 people are involved from the time an appointment is made to the insurance billing for a typical health visit.
Streamlining a broken process
Kapadia got the idea for Notable when hearing physicians talk about being "high paid data collectors," including those in his own family. Coming form a fintech background, he thought health care could be streamlined—just as fintech has simplified financial procedures.
The company now works with a few dozen large health care providers and has increased revenue 4x just through the first 10 months of this year compared to 2020, riding a ripple effect from COVID-19, Kapadia said. The pandemic has caused the health care industry to meet a few trends–such as digitization and the staffing crisis–head on, which has led to an increased need to alleviate workflow issues.
"It's inevitable these things will be digital and autonomous," he said.
The 100-plus-employee company will use the new funding to continue to enhance the product and will also reach out and educate the industry on the benefits of streamlining its administrative workflows.
Caroline Xie, general partner at ICONIQ Growth, said Notable has a large market in front of it as the administrative burden continues to compound in health care, and the COVID-19 pandemic only has exacerbated the industry's ongoing staffing crisis.
"We are excited for Notable to further scale its team to serve more health care providers while they enhance the platform's capabilities to meet the present and future needs of the sector and improve people's lives," she said.
While startups such as North Carolina-based Validic help provide access to digital health data, and others help with caregiving assistance, the administrative space is fragmented, Kapadia said.
Notable's AI and ability to extend its platform also help differentiate it in a market where Kapadia believes the company could build itself into a large stand-alone company.
"We are in this to build a company that can outlive us," he said. "We are in a market that needs this."
Illustration: Dom Guzman


Original Article appeared on Crunchbase.com
Contact the author: Chris Metinko