Don't Buy Into The Lie That You're Trapped In Your Pharmacy Job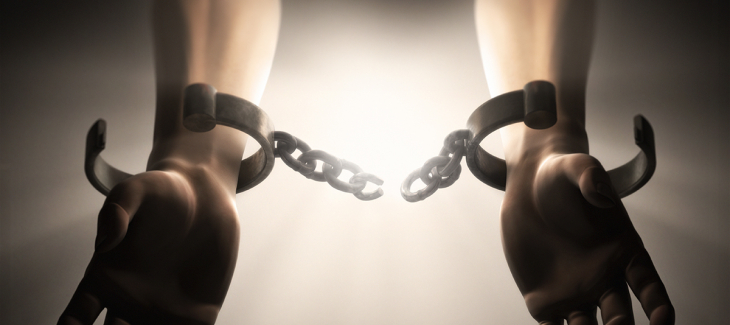 It's difficult to cut your losses.  
There's a behavioral bias that says that people don't like admitting they made a mistake. Casinos know it. Wall Street knows it. The pharmacy industry does, too. 
After investing seven-ish years in school, few pharmacists will willingly acknowledge that they have considered leaving the profession. Many of them contemplate it daily but feel trapped by their current situations. 
Pharmacy puppet masters 
Pharmacy managers often treat pharmacists a little like the wooden puppet Pinocchio: they work tirelessly behind the scenes to control every aspect of the pharmacy, undermining their pharmacists along the way. 
In an attempt to cut costs and increase profits, managers often undercut their pharmacists and second-guess every decision they make.  
They expect pharmacists to accomplish more with fewer resources, and they structure the pharmacists' workload accordingly.  
Just as Pinocchio wanted to be a real boy, able to run free, pharmacists want nothing more than to be in control of their own work. They simply want autonomy. 
They have very little control over their daily tasks because they are dominated by metrics at the expense of patient care.  
Patients are angry. Managers are angry. Coworkers are angry.  
The job begins to feel a little like a prison. 
Trapped pharmacists 
Without realizing it, pharmacists often contribute to their own entrapment. They "live up" to their own income because they spent too many years surviving off of Ramen and peanut butter.  
Once they start earning a substantial income, they choose large homes and high-end cars, and they quickly feel trapped into earning that much money.  
In addition, they often feel like it would be a waste of their education to leave the profession. It might even feel disloyal to consider leaving the industry, and it creates an identity crisis for long-term veterans of pharmacy.  
So rather than "betray the profession" pharmacists stay trapped in a job they hate and work to make money they aren't able to enjoy.  
Many of us feel trapped by the fear of what other people might think.  
I had a coaching client who wanted to move into managed care from retail pharmacy, but she worried about how her dad would react to her decision. Her dad, a member of the Baby Boomer generation, believed in staying at a job even if you hate it. Because she was nervous about his reaction, she failed to follow through on career moves. 
Frustrated pharmacists 
It's not hard to imagine that pharmacists who are frustrated in their work and who feel trapped in their jobs would eventually feel effects beyond the workplace. 
When you spend large amounts of time with people who are unhappy, you won't escape unscathed. Coupled with unhappy customers and a sense of futility, pharmacists often seem destined for disaster.  
The ever-growing workload can lead to frustration, which can lead to distraction. The relentless demands can force multi-tasking, which could result in dangerous mistakes.  
This kind of relentless stress disrupts families and destroys lives. It leads pharmacists to burnout, and ultimately causes significant health issues.  
Pharmacist options 
People outside of pharmacy might suggest it's as simple as quitting. If you're frustrated, you should walk away.  
Although their intentions are good, the pharmacy industry isn't that simple. Each year, thousands of new pharmacy graduates enter the workforce, and employers won't hesitate to choose a younger pharmacist in a money-saving effort.  
The pharmacy job market is constantly evolving, so pharmacists must be deliberate about their career moves.  
Consider these options: 
You could quit your job. Realize before you do that it's much easier to find a new job when you're currently employed because you're in closer contact with your professional network. Perhaps most importantly, you probably have bills to pay and a fair amount of debt.

 
You could go back to school. Before you do, take stock of the fact that you've already created eight years of education, and you likely have financial obligations as a result of that. Is it realistic to believe that more education and more debt will change that? Education doesn't guarantee interesting, fulfilling work.

 
You could hire a coach. Good coaches have the ability to help you do an honest self-assessment. Coaches help you approach your situation rationally rather than emotionally, and they can help you determine the best path ahead. Perhaps most importantly, coaches tell you difficult truths that you likely need to hear. 

 
You could explore new possibilities. You've likely heard a lot of talk about passion, but I caution you against relying on it in your work. Passion isn't simply a hobby or something that you love. It's something that drives you, and that usually develops out of hard work and practice. Be curious, and look around you for emerging opportunities in different areas.

 
You could start a side-hustle. Your side-hustle could be something related to pharmacy, or something completely outside of it. It's a way to earn a little extra and do work that you enjoy. 

 
Do something 
Like other industries touched by technology and change, pharmacy constantly evolves, which means the opportunities do, too.  
Innovate, network, stay curious and refuse to settle for less-than-fulfilling work. Once you find work you love, you'll wish you had done it much sooner.